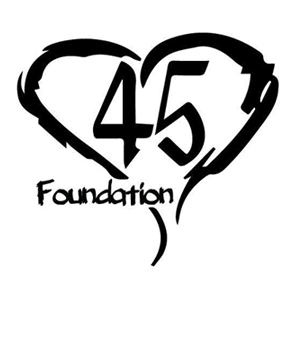 Foundation 45 was founded in 2011 by DECA after the suicides of Frankie Campagna and Adam Carter from the Dallas punk band Spector 45.  Foundation 45 is a group of musicians, artists, and Deep Ellum neighbors looking to support those struggling with mental illness, suicidal thoughts, addiction, depression and anxiety. The group funds the Interlude 45 Support Group, which provides free group counseling supervised by licensed professional counselors in Deep Ellum. They also provide support services for those left struggling with the collateral damage of losing a loved one to suicide.
A Deep Ellum Community Association (DECA) Initiative.
For people needing help ineedhelp@foundation45.org
For people wanting to help iwanttohelp@foundation45.org
Get More Info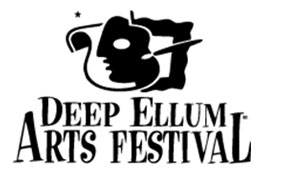 The Deep Ellum Arts Festival is a free 3-day event in April when six blocks of Main Street are transformed into one enormous street party featuring 200 top-notch decorative and visual artists, 150 original bands and singer/songwriters performing from seven different stages, the renowned Pet Parade, enticing foods and drinks, and much more.
Get More Info
Deep Ellum's Bark Park is conveniently located just under Central Expressway, and is used by residents of Deep Ellum, Farmers Market, and Downtown Dallas.  Full of artwork, dog-friendly amenities, and character, it is a one-of-a-kind dog park!
Get More Info
Encouraging biking in Deep Ellum and its surrounding areas, Bike Friendly Deep Ellum (BFDE) aims to build a community of bikers and promote a change in transportation, while planning meet ups, group rides, events, and getting local discounts for cyclists.
A Deep Ellum Community Association (DECA) Initiative.
Get More Info
The Deep Ellum Outdoor Market is a monthly event that promotes local talent and businesses. Featuring products from local artists and vendors, live music from all over the Metroplex, and food and drink specials at local bars and restaurants, the Outdoor Market brings a fun atmosphere to the streets of Deep Ellum.
The Deep Ellum Outdoor Market takes place the first and third Saturday of every month. If you are interested in being a vendor at the market, fill out the Outdoor Market Vendor Application.
A Deep Ellum Community Association (DECA) Initiative.
Get More Info
Deep Ellum Urban Gardens' vision is to provide opportunities for people to grow their own food, increase healthy activity, get to know their neighbors, learn from each other, and create a productive and beautiful common garden. This vision has been realized and is comprised of neighborhood volunteers who have come together to permit the land, create blueprints, and test the soil.
A Deep Ellum Community Association (DECA) Initiative.
Get More Info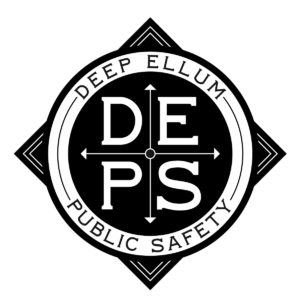 In order to provide increased safety in Deep Ellum, the Deep Ellum Foundation is working together with individual property owners, business owners, and Dallas Police Department to provide expanded coverage. Additional off-duty DPD officers are hired to patrol the neighborhood Thursday through Sunday nights. Additionally, a private security team, Tri-Shield Security, patrols the Deep Ellum area on foot seven days a week. Officers respond to calls from businesses, residents, and visitors. They submit a written report to the Deep Ellum Foundation after every shift. If you are in a situation where you need assistance, call 9-1-1. For more information about the program, visit our Deep Ellum Public Safety Program website.
More than 100 light poles were installed as part of the recent renovation of Elm Street. New light pole banners are put up throughout the year. The current banners were designed by local artists representing the art galleries across Deep Ellum.
Check out the gallery of past light pole banner designs